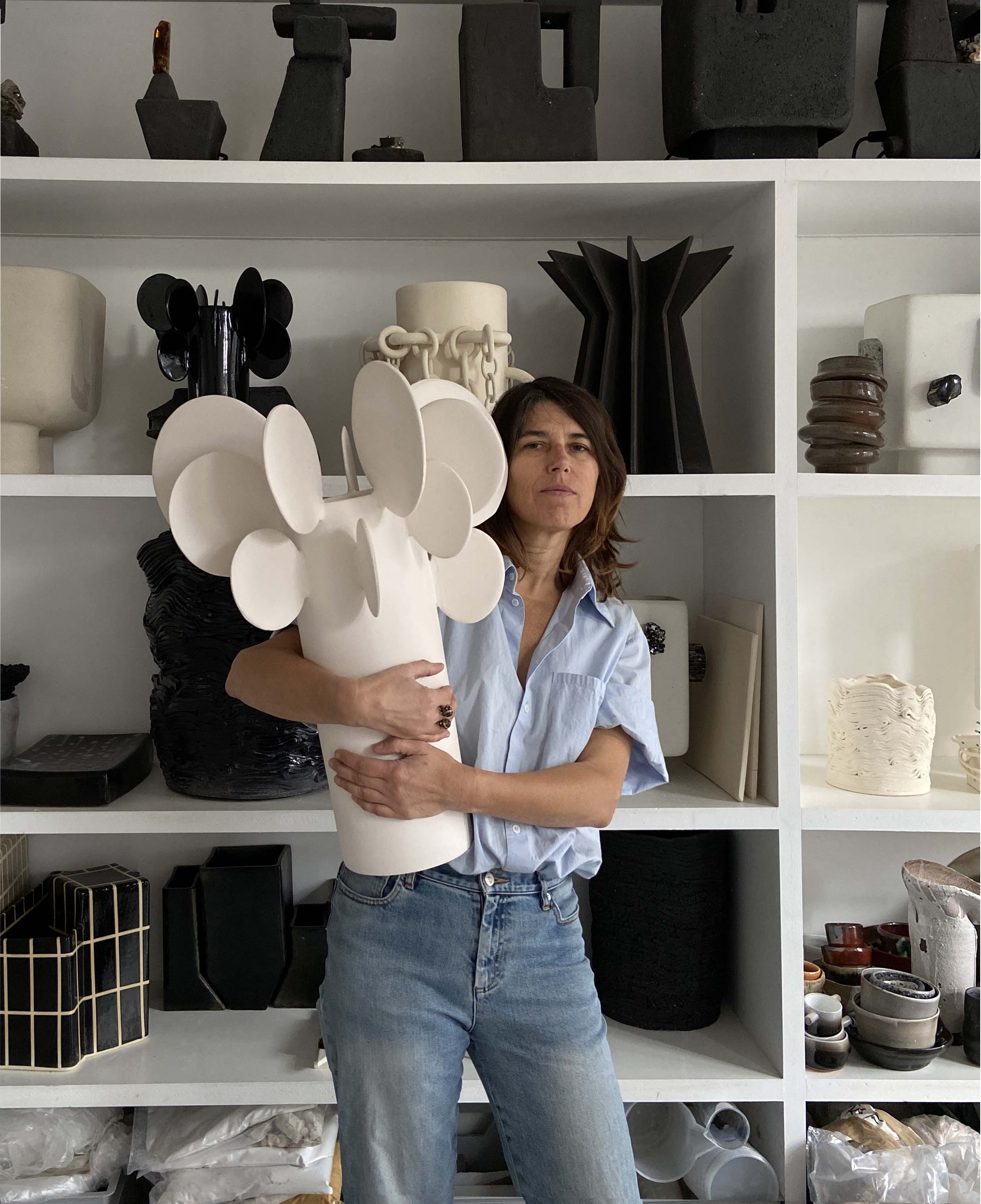 A graduate of Arts Deco in Paris, Kalou Dubus has been working in textile design since the beginning of the 2000s, developing her own collections as well as multiple collaborations. After a series of decor and set design projects, in 2010 she created the clothing line "Nico," an exercise in style to update the design and spirit of the sweatshirt, combining her prints with high-quality materials (silk, shearling, wool…)

Leaving behind clothes for objects, and continuing her work with form and color, since 2015 the designer has returned to origins and natural materials by working with ceramic and concrete. She's designed and conceived two distinct yet complementary collections of objects and furniture: lamps encrusted with stones, planters, tables and concrete sconces; vases, lamps, sconces and unique pieces in ceramic.

Her work, with its brutalist and mineral spirit, is imbued with references to cult figures of design, ceramic, and modern architecture (Elisabeth Joulia, André Borderie, Valentine Schlegel, Ettore Sottsass…), and immediately seduced designer Isabel Marant, who commissioned large pieces for her boutiques around the world. In the summer of 2019, a selection of thirty objects was shown by the gallery Vaste Horizon in Arles, as part of the exhibition Blocs Partyconceived with the photographer Fred Lebain. Since 2019, Dubus has been represented by the gallery Breheret et Desprez, specialists in French creators of the second half of the 20th century and lovers of vintage and the contemporary.